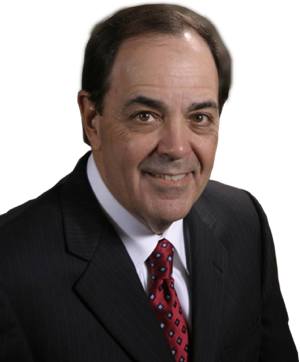 John D. Fernandez graduated in 1972 from the University of Florida, College of Law.  His undergraduate degree, awarded in 1969, is from the University of Florida, as well.   Mr. Fernandez tried his first jury trial in 1972, and since then he has tried hundreds of cases to verdict, both civil and criminal, most of them here in the Bay area.
He began his legal career as an Assistant State Attorney, and in less than two years on that job, in addition to trying numerous cases, Mr. Fernandez was assigned to head the Organized Crime Task Force in 1973.  After leaving the State Attorney's office and entering private practice, Mr. Fernandez also served as Special Counsel to the Florida Bar, specially appointed by the Florida Bar's governing body, The Board of Governors, to prosecute lawyers in complex disciplinary proceedings.  For 24 years, beginning in 1980, Mr. Fernandez served as trial counsel for the Fraternal Order of Police, Lodge 10, representing police officers who had become the subject of a criminal investigation, most often those cases involving the death of a civilian.  Trial counsel for the FOP is a special honor conferred by police officer members on the trial lawyer they believe to be of the highest integrity as well as having a reputation as an outstanding advocate for his clients.
Since 1976, Mr. Fernandez has maintained a richly diverse client base.  His advice to his many clients is simply this: "I want you to call me on every legal matter, even if you believe the problem is outside my area of practice.  If it's not something I can do myself, I'll send you to the right lawyer.  Be especially leery of tort-mills, high volume advertising firms.  The only credentials a lawyer needs to erect a billboard or buy T.V. spots are a snappy slogan, and money."  
When you make an appointment with this firm to discuss your case, you will meet with a lawyer of proven competence, with the support of a fully-staffed office, which includes trial lawyers, paralegal assistants, a business manager, and legal secretaries, all trained in that field of law pertinent to your case.
We look forward to helping you, as we have thousands of others since opening this practice.