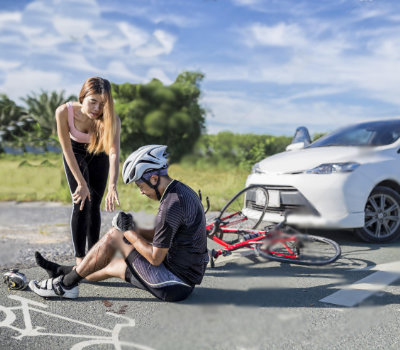 Bicycle accidents are subject to the same rules as car accidents and also pedestrians who are struck by automobiles.  Since bicycle riders and pedestrians are subject to the same No Fault law as those persons injured as occupants of automobiles, the same special attention must be taken in the early phases of the bicycle accident claim as it relates to payment of medical bills and where appropriate, lost wages.  Personal Injury Protection (PIP) coverage, is required by law to drive legally and can afford coverage early on for medical bills and lost wages, but careful consideration should be made early in a case by case situation as to where the PIP insurance should most importantly apply. Click here to contact us immediately or call our office at 727-461-4441 so we can begin the investigation into your bicycle accident and together make that determination on which aspect you should afford your PIP coverage; should you or a household family member have PIP coverage for the bicycle accident in question.
Bicycle accident reconstruction experts, for example, are necessary and must have the bicycle itself to recreate the accident, if liability or responsibility for the accident is an issue; meaning the insurance carrier claims the bicycle accident is the bicycle riders fault.  If the insurance company retrieves the evidence in the bicycle accident first, critical evidence favorable to your claim maybe lost which hurts your recovery.  Your attorney should take possession of the bicycle involved in the bicycle accident as well as make a bicycle accident report detailing the collection of all the physical evidence at the scene.
Immediate investigation is critical.  Talk with no one other than law enforcement at the scene.  The discussions with that investigating officer are privileged; the others are not. Do not discuss the accident with any insurance company until you have consulted with your lawyer. You may consult with us for free on this type of claim; it is imperative that you do so before the accident scene becomes contaminated by those who might not have your best interest in mind.