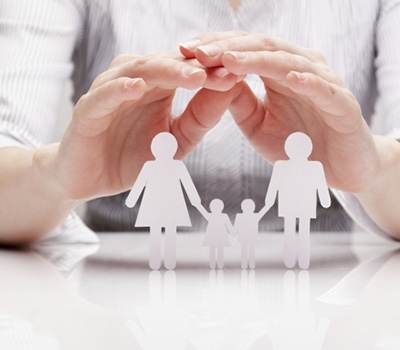 Experienced family law representation for complex marital estates
Divorce is a defining moment in a person's life and has ramifications for years to come. Your choice of divorce attorney will have a profound impact on how you emerge from your divorce proceedings.
Will you be secure? Will you feel empowered to take control of your life and move forward in a positive direction?  Click here and we'll call you to make an appointment to speak to our family law attorney or call us yourself 727-461-4441.
For more than 35 years, John D. Fernandez, P.A. has assisted clients in Florida family law divorce proceedings, ensuring that their rights were protected, their wishes honored and their goals met.
We are prepared to assist you on matters related to:
| | |
| --- | --- |
| Marital dissolution | Post-divorce enforcement |
| Domestic violence issues | Separation agreements |
| Equitable distribution | Spousal support |
| Modifications of court orders | |
Meticulous appraisal of large family law marital estates
Florida is an "equitable distribution" state, which means marital property is divided in a manner that the family law court deems "fair." This involves a three-step process of identifying the marital property, appraising its value and dividing it between the two parties.
Each step in family law involves attention to points, such as:
whether the property is part of the marital estate or the sole possession of one spouse
the fair market value for any given asset
whether to liquidate assets that are difficult to divide
the tax consequences of dividing certain financial assets
In family law cases John D. Fernandez, P.A. utilizes the services of skilled forensic accountants to find and value assets and create a distribution plan that upholds your rights to a truly equitable share.
Post-divorce enforcement of the family law court's judgment
Unfortunately, in family law spousal conflict does not always end with a divorce decree. The judgment of the family law court is often violated, either deliberately or because of an inability to comply. John D. Fernandez, P.A. represents parties seeking to enforce terms such as spousal support or petition for modifications due to changed circumstances.
Family law court representation for domestic violence and juvenile delinquency
The family law trial attorneys at John D. Fernandez, P.A. are often called upon to defend against charges of domestic violence and juvenile delinquency. To learn more about our skill in such family law cases, see our criminal defense page as these two areas often overlap.
Contact our experienced family law and divorce attorneys in Clearwater, FL
To schedule an appointment with a family law attorney from John D. Fernandez, P.A., call us at 727.461.4441 or click here to contact us now and we will call you right back.