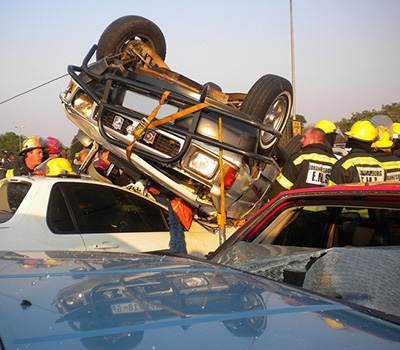 Our Clearwater automobile accident injury attorneys can help you if you have been in an automobile accident.  There are certain important steps to take to protect your automobile accident injury claim. In the event of injury or property damage, insurance companies, even your own will go right to work protecting their own interests. Click here to contact our automobile injury accident attorneys or call us at 727-461-4441.
It is critically important that you speak with our Clearwater automobile accident injury attorneys before you make any statements to any insurance company after an auto accident, including your own. In the case of personal injury, for example, your doctor's first report to the insurance company during the first two weeks of treatment can be critical to your being legally eligible for payment of your auto accident related medical bills and lost wages.
A word of caution here: Some high volume billboard law firms use case managers to consult with potential auto accident clients instead of automobile injury attorneys. Case managers are not automobile injury attorneys and cannot give you legal advice about your auto accident, nor can they legally open a new auto accident case. Only automobile injury attorneys can give you legal advice and open your automobile accident case.
If you are currently represented by one or a firm of automobile injury attorneys and did not talk to them before you signed that attorney's contract and statement of clients' rights, the contract is likely void. When you call us, you will speak first to a trained paralegal who will obtain background information about your auto accident and schedule an appointment for you to meet with our experienced Clearwater automobile injury attorneys who will discuss your auto accident case with you.
If you hire us, we will attend to all the details and manage the claim for you, so that you concentrate on what's important; treating your injuries. The consultation is free. If no recovery is made in your case, you owe us nothing.