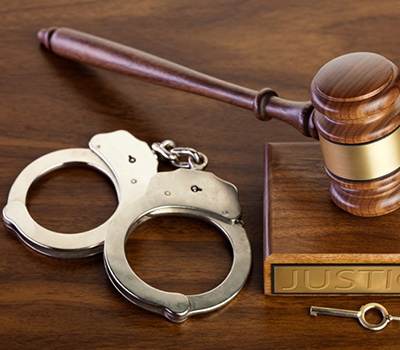 Trial-tested representation for state felony and misdemeanor criminal offenses
If you've been arrested or anticipate being charged with a crime, find a criminal defense attorney who is up to the task of presenting your case in the light most favorable to you. Click Contact us now or call 727-461-4441 and the criminal defense attorney will briefly assess your case over the telephone for free. Do not procrastinate, depending on your situation the State Attorney may not have filed a formal information in your case.  Once this occurs, it is much more difficult to dispose of the criminal charges.  The earlier your criminal defense attorney can begin the investigation into the criminal defense matter and communicates with the prosecutor assigned at any level of your case, the better your chances of resolving the criminal defense matter without enduring the risk of a trial.
Trial advocacy, is completely unrelated to every task an attorney completes to earn a law degree or license to practice.
The ability to defend a criminal case can be developed only through courtroom experience. Your choice of criminal defense attorney should be the single most important factor in determining the outcome of your case.
Confident criminal defense lawyers, comfortable in the arena
John D. Fernandez, P.A. has been a trial advocacy law firm since its founding in 1976. Lead attorney John D. Fernandez has over 40 years of courtroom experience, and partner John Davis Fernandez has more than 17 years. We enter court comfortably, confidently and professionally. We enjoy mutually respectful relationships with judges and prosecutors, who recognize our personal integrity and commitment to the code of legal ethics. All clients receive our unwavering promise to serve their interests to the best of our ability.
Charges ranging from vehicular manslaughter to white collar crime
Many of our criminal defense clients are first-time offenders facing dire consequences. A person may have had one drink too many before driving home, or misjudged a traffic light and caused a fatal collision. A businessperson faced with crushing personal debt may have misappropriated company funds to make a payment deadline, with the missing funds discovered before he could repay them. We help the court to see you as you see yourself: not as a criminal to be placed in a prosecutor's category, but as a human being.
John D. Fernandez, P.A. defends cases wherein the allegations are:
| | |
| --- | --- |
| Armed robbery | Possession of controlled substances |
| Assault and battery | Homicide/manslaughter |
| Auto theft | Theft |
| Burglary | Sexual assault/rape |
| DUI/DWI/BUI | State drug charges |
| Embezzlement | |
Fair and reasonable fee structure
John D. Fernandez, P.A. bills criminal defense cases on a flat fee basis for the criminal defense workup. Thereafter, we charge an hourly rate for evidentiary hearings and/or trial. Fees vary with the type of charge and the time required to achieve your best possible result.
Contact our Clearwater, Florida, criminal defense attorneys
To schedule an appointment with John D. Fernandez, P.A., call us at 727.461.4441 or Click Contact us now and we will contact you immediately.